The Circuit Lab Team
Circuit Lab is a small educational company operating in the Boston area, founded in 2015. Our mission is to get kids excited about computers and electronics, and to train them in what we believe to be the most useful of modern-day skills. We show them how to use electronic devices not just as entertainment to be consumed, but as tools to be manipulated and a medium to practice creative design in a fun and engaging way. Our team of educators has broad experience teaching kids about engineering and technology, and we are passionate about sharing our message with the world.
Jake Weisberg | Founder and Head Teacher
An educator, engineer, and dedicated do-it-yourselfer, Jake has been teaching kids about technology since 2010. He lives for big projects, and has built cars that run on vegetable oil, a homestead that runs on solar power, and a life-size robotic turtle. Jake holds a B.A. in Human Ecology from College of the Atlantic.
Elise Deitrick | Instructor
Elise is an advocate for the idea that everyone can participate in Engineering and Computer Science. She spends a lot of her time volunteering in various capacities from refereeing robotics competitions to helping establish STEM curriculum in local schools. She has taught robotics, programming, engineering and other STEM topics in both formal and informal settings. Elise is currently working on her PhD in STEM Education at Tufts University, and holds a B.S. in Computer Science from the University of Texas at Dallas and a Middle School Mathematics Teacher Certification.
Cat Hughes | Instructor
Cat took her interest in technology and combined it with another passion, theatre, earning a B.A. in Performing Arts with a focus in Technical Theatre from Wheelock College. From there, she continued on to Lesley University, completing a Masters of Education in Community Arts with a focus in Theatre. Cat has always believed that education involves much more than a student's test taking abilities, and her specialty is adapting her teaching to each student's learning style. Her theatre experience includes stage managing, running manual and computerised light boards, sound boards, spotlights, and other theatre equipment for both youth and adult theatre.
Chris Comeau | Instructor
Chris is a strong supporter of STEM education and loves working with electronics and programming. As a long time robotics participant and mentor, he enjoys working with children to ignite their passion. Chris is in his second year teaching with Circuit Lab and is majoring in Computer Engineering at Rose-Hulman Institute of Technology.
Andy Couto | Instructor
Andy is passionate about the role of technology in education. She has led individual and group tutoring sessions for undergraduate students in psychology and computer science and hopes to continue teaching as a career. Andy holds a B.S. in Psychology from Bridgewater State University and is currently pursuing a M.S. in Computer Science, also at Bridgewater State University.
Rish Shadra | Assistant Instructor
Rish is a engineering student whose interest in computers began at a young age. He developed his skills through high school, participating in FIRST robotics and writing computer programs for his teachers. He has built robots, computers, and an automatic door opener for his dorm room. He is currently pursuing a B.S. in both Computer Systems Engineering and Computer Science at Rensselaer Polytechnic Institute.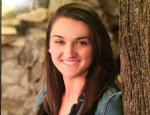 Morgan Tierno | Assistant Instructor
Morgan is an undergraduate student at the University of Massahusetts Lowell majoring in Biology with a minor in Education. She is a Uteach Intern and works with K-12 students throughout the school year. She is working towards becoming an high school Advanced Placement biology teacher.
Elsey Weisberg | Assistant Instructor
Elsey is working towards her masters in Human Nutrition at the University of Delaware, and teaches classes at the undergraduate level. She has several years of expereince a camp counselor and swim instructor, and loves working with kids. In her spare time, Elsey enjoys reading and hiking with her rescue dog.